3 deposits and 3 bonuses - Up to R11500
Use Coupon Code "SPRINGBOK100"
Double up your first deposit and casino balance by claiming up to R1500 the first time you deposit.
Welcome to Springbok Online Casino, a place where we enjoy South Africa's "lekker" side of life. Our top-notch, international online casino game is flavoured with a regional flair that will have you saying, "Jislaaik, that's cool!" We'll walk you through all the different aspects that make Springbok Casino a top online gambling site in this article.
We take great satisfaction in providing a gaming experience that is friendly, welcoming, and distinctly South African at Springbok Casino. Our website is made to highlight the extensive and varied culture of our nation, from the magnificent wildlife to the world-class wines. This cultural diversity is reflected in our assortment of more than 300 online casino games and 150 mobile casino games, which features a variety of themes and genres that will pique the interest of all types of players.
Our range of slots is especially impressive, with games that have themes inspired by the ancient Aztec, Egyptian, Greek, and Roman civilizations and current visuals. We also have a selection of amusing slots that will make you grin, as well as slots with an adventure theme that will take you on an exhilarating journey. We provide a large range of table games in addition to slots, such as roulette, craps, poker, baccarat, and blackjack.
We offer a section with tips and strategy recommendations for all of our games to help you obtain the most enjoyment possible from your gaming experience. We welcome your frequent visits to this site to learn more about the games you enjoy playing since it is continuously updated.
We also provide a range of incentives and benefits to our players at Springbok Casino. Our generous first deposit casino welcome offer, worth up to R11,500, is available to new players. In addition, we provide a CashBack programme, a Lucky 7 bonus, and a 300% bonus on any deposit up to R600. For each wager you place, you can also accumulate Comp Points, which you can later exchange for playable units.
Our emphasis on South African culture and information is one of the distinctive aspects of Springbok Casino. You may discover a whole part of our website devoted to South Africa on the right side of the page if you simply scroll to the bottom. This section covers a wide range of topics, including the nation's animals, wines, and countless heroes and legends. Over time, we intend to grow our "guide to South Africa," so be sure to return often to see what has been added.
Three top-notch gaming platforms are also available from us for your convenience. While our instant play platform lets you play without installing the casino to your hard disc, our traditional platform is for desktop and laptop casinos. Additionally, we have a mobile platform on which you may play our games with graphics that are just as excellent as or better than those on a PC. We have one of the greatest mobile casinos in South Africa, with over 150 games available at any given time with new games being added frequently. You have the option to play anytime, anywhere by downloading our Android casino app or using our immediate play, browser-based mobile casino. Additionally, our tournaments and bonuses are available across all platforms, allowing you to participate wherever you like to play.
In conclusion, Springbok Online Casino is the place to be if you're seeking for a top-notch online gaming experience with a regional flair. We stand out from the competition because to our unrivalled assortment of games, bonuses, and advantages as well as our emphasis on South African information and culture. We invite you to join us at Springbok Online Casino for a true South African gaming experience, whether you are a native South African, a visitor to our stunning nation, or a player from anywhere in the world.
South Africa, officially the Republic of South Africa (RSA), is the southernmost country in Africa. It is bounded to the south by 2,798 kilometres (1,739 mi) of coastline that stretch along the South Atlantic and Indian Oceans, to the north by the neighbouring countries of Namibia, Botswana, and Zimbabwe; and to the east and northeast by Mozambique and Eswatini. It also completely enclaves the country Lesotho. It is the southernmost country on the mainland of the Old World, and the second-most populous country located entirely south of the equator, after Tanzania.
South Africa is a biodiversity hotspot, with unique biomes, plant and animal life. With over 60 million people, the country is the world's 23rd-most populous nation and covers an area of 1,221,037 square kilometres (471,445 square miles). South Africa has three capital cities, with the executive, judicial and legislative branches of government based in Pretoria, Bloemfontein, and Cape Town respectively.
The largest city is Johannesburg. About 80% of the population are Black South Africans.[16] The remaining population consists of Africa's largest communities of European (White South Africans), Asian (Indian South Africans and Chinese South Africans), and multiracial (Coloured South Africans) ancestry. South Africa is a multiethnic society encompassing a wide variety of cultures, languages, and religions.
Latest News and Promotions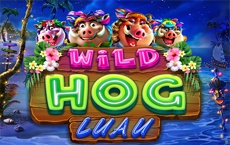 Springbok Casino Hogs the limelight with latest slot launch
Party season might be waiting for the present, yet that is not the situation with Wild Hog Luau; the most up to date appearance to Springbok Casino, South Africa's preferred online gambling club stage.
This Hawaiian-themed game is turning up the hula heat, while the socially removed wild hoards give the amusement in their extraordinary island outfits. Enlivened by sizzling images and rankling rewards, life's a sea shore with this scorcher of an opening.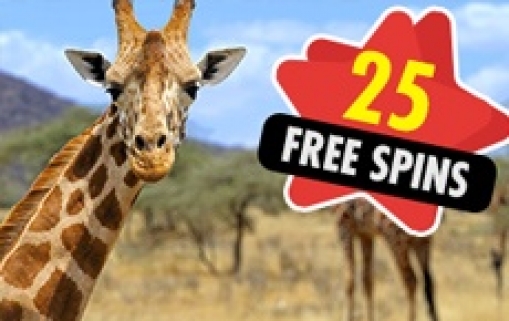 South African Casino Shares Cool Facts about Giraffes
Giraffes are one of the most uncommon animals on our planet and, as indicated by Springbok Casino, they're downright cool. This month the South African gambling club pays tribute to the tall spotted herbivores – one of the nation's most notorious animals – with an accumulation of cool realities and inspiring recordings about the one of a kind and magnificent creatures.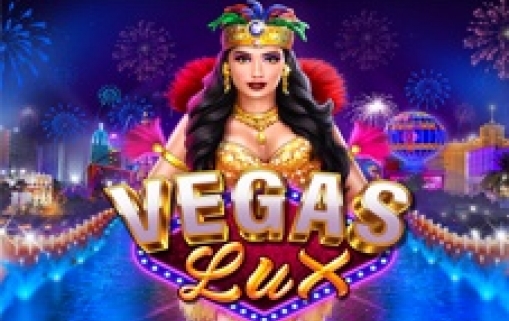 Springbok Casino takes players to Las Vegas with latest slot launch
It probably won't be conceivable to head out to Las Vegas at this moment, yet South Africa's preferred online gambling club, Springbok Casino, is bringing the splendid lights of the Strip to its players by means of its most recent opening dispatch, Vegas Lux.
Created by Realtime Gaming, Vegas Lux takes players to the thumping heart of Sin City, allowing them to conceivably win enormous by means of the game's stunning highlights. This incorporates Wilds, Free Games and Multipliers, which means players can win up to 1,320x their unique wager.

You can play on any device which means Springbok Casino so easy and fun to use. You can be sitting on a beach or at the office and enjoy world class gaming directly on your handheld device.
Springbok additionally offers some dynamic bonanza games. A portion of the big stakes get extremely high in reality. Simply make sure to wager inside your spending plan and consistently to wager the greatest on a dynamic game - to dominate the match, you must be in the game.
Gamers at Springbok appreciate a wide assortment of table games. These incorporate throughout the entire the time top choices, for example, roulette, craps, poker, baccarat, and blackjack. We propose you take a gander at our tips and techniques pages to learn as much as possible about any game you're going to play.
This is one of the most well known online gambling club games. It is a minor departure from attract poker with a couple of varieties the principles. Numerous gamers go online to Springbok club only for the numerous video poker games.
At Springbok Casino, you can play more than 300 online gambling club games and 150 portable club games from sublime themed openings to the entirety of your preferred table games—and a couple of games that you probably won't have played previously!
Springbok Online Casino offers three astounding gaming stages for your benefit. The old style stage is for work area and PC club. We consider it the great stage since it is really getting to some degree less famous as our versatile stage turns out to be increasingly more well known constantly.
We likewise offer a moment play stage so you can play legitimately on your preferred program without the need of downloading the gambling club to your hard drive.
These stages are innovation driven. As innovation enters more up to date and more current boondocks we are glad to welcome all of you to go along with us "for the ride". In this unique circumstance, innovation implies illustrations. Where at once, the designs for versatile club was not up to review, today the illustrations for portable are first class and the outcomes are that numerous gamers pick to play on their cell phone in any event, when they're at home. Versatile offers accommodation, portability, and solace.
Springbok Casino brings you a 100% bonus of up to R11500 Welcome Offer. Use Coupon Code: "SIGNUP100". Enneagon Ltd 20-22 Wenlock Road London N1 7GU United Kingdom
Copyright © 2023. All rights reserved.